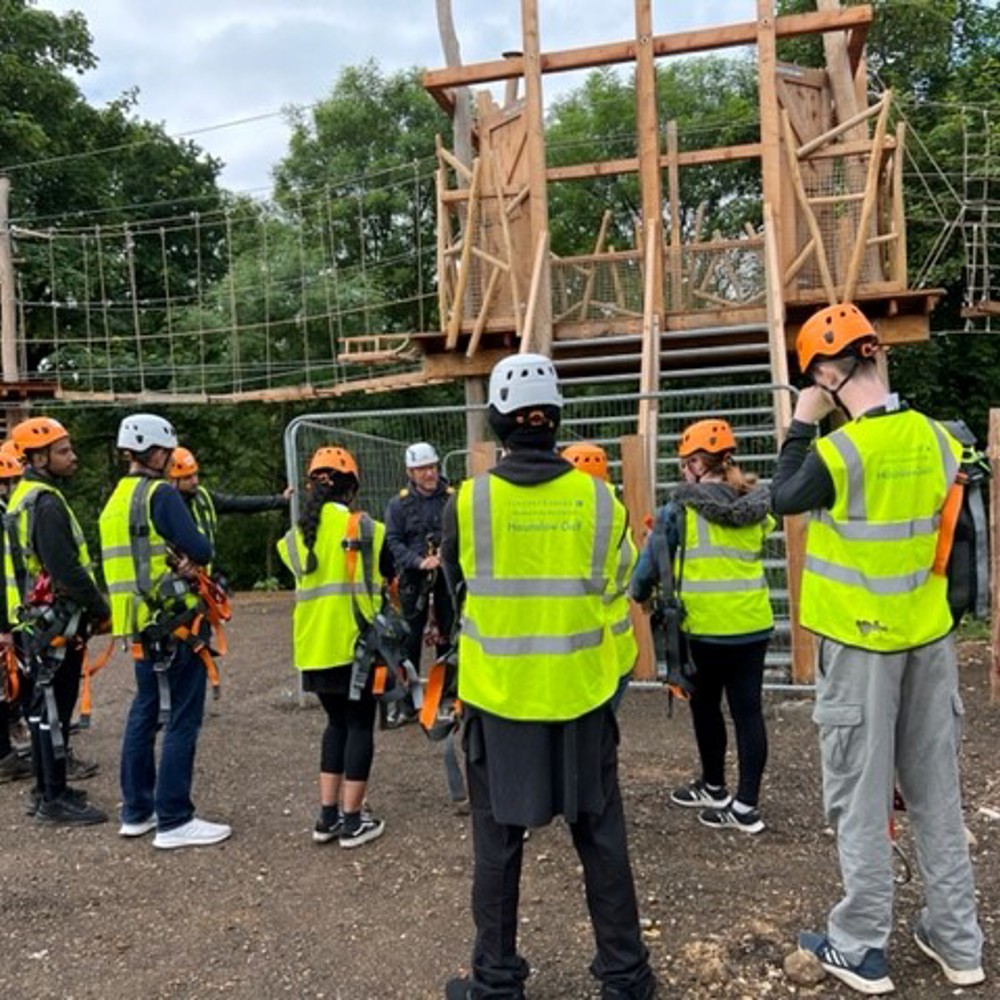 Bring your team together by engaging in outdoor activities that can strengthen the bond between teammates and create new and improved working relationships. Whether you're a remote team, a volunteer group, teaching staff, stage performers or even a sports team, Gripped is the perfect opportunity to make memories and improve team morale.
Our activities give teams the opportunity to work together as well as independently. They're an ideal way to let off steam as you jump, zip, fly and fall through the trees with a combination of harnesses, cables and ropes. Get your team ready to unleash their inner Tarzan during your team-building day at Gripped!
Team Building for Remote Teams
We know how difficult it can be to feel bonded to your team when working remotely, so let us help you break the ice.
What better way to get your team to break away from their desk and home office than by organising a day trip to Gripped? Your team can get to know each other better during our fun-filled activity that challenges you to overcome your fears. Our activities include:
Whether your remote team is local or spread all over the country, a trip down to London to engage in activities that gets adrenaline pumping is well worth the travel!
Team Building for Sports Teams in London
Engaging in team building for sports teams allows your players to connect on a personal level which could improve team spirit and morale. A day away from the pressures of the game can help reset the teams' minds and encourage working together when they get back to normal activities.
Sports teams, just like any other teams, need team building to help strengthen bonds and relationships which can benefit them during an event. Gripped is a great opportunity to relieve stress and have some fun together. 
Benefits of Team Building at Gripped
Our outdoor activities are the perfect way to give your team a refreshing break from the work your team are doing. Being outdoors can clear minds so that they come back more motivated. Teams of all kinds can engage in Gripped team-building activities.
There are so many benefits to choosing Gripped as your next team-building day, including:
Strengthens communication skills
Allows teammates to get to know each other who may not have the chance day to day
Being outdoors and engaging in exercise reduces stress
Boosts creativity
Improves sleep quality
Improves mental health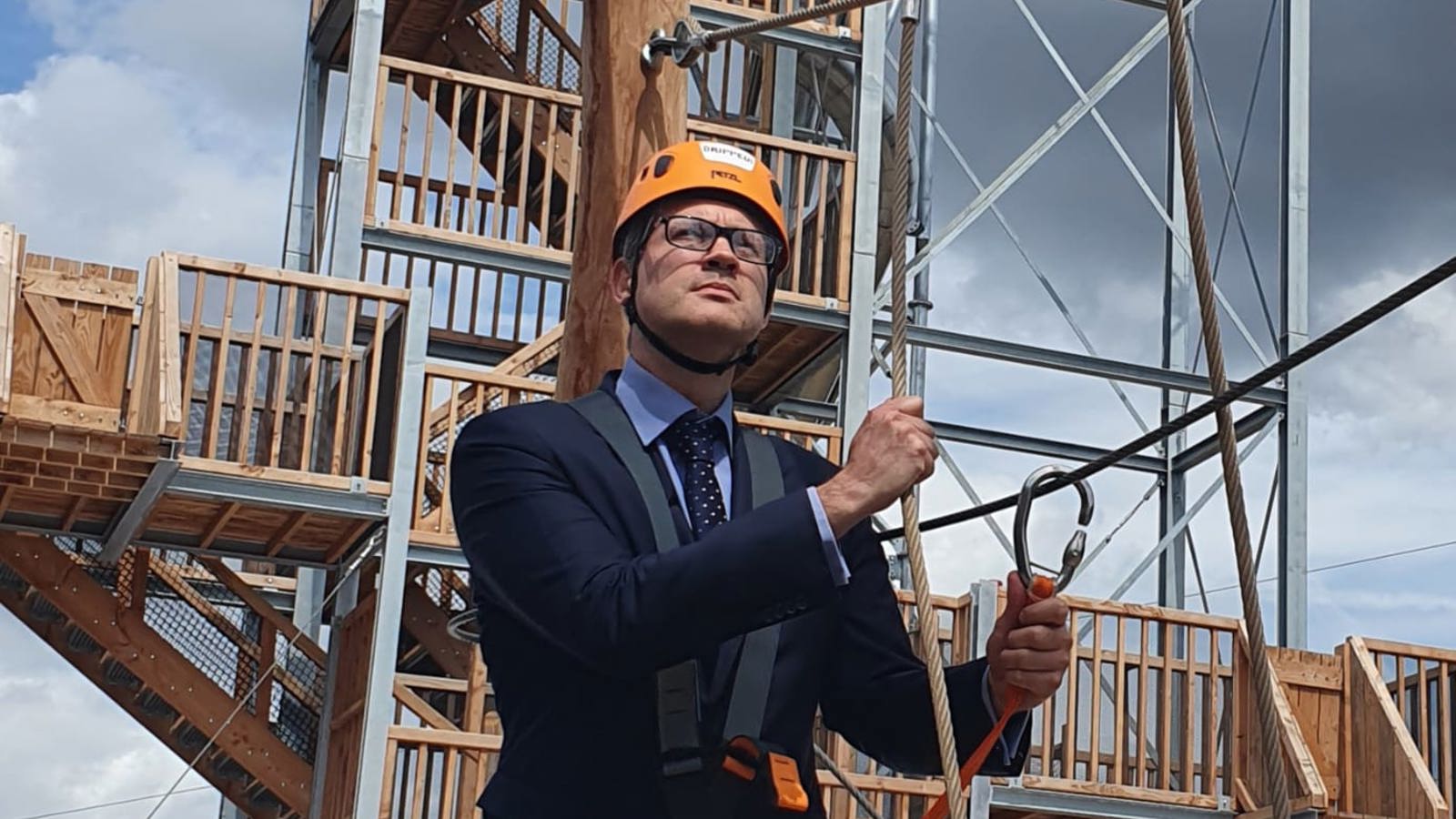 How to Find Us
If you're local to London, Middlesex or Berkshire, you can easily access us as we're close to the Surrey border.
You can get to us via car, bus, train or even bike! The closest tube station is Hounslow Central on the Piccadilly line and the nearest train stations are Feltham and Hounslow.
If you're arriving by car, we have a large car park free for the first 30 minutes of your visit, and then £1 per hour after.
Book Team Building Online Now
Choose Gripped as your team-building day out with your charity volunteer group, sports group, remote team or other group. We take bookings large and small, so get in touch with us now to organise your day.
To save money on your day, choose one of our bundles. The bigger the bundle, the bigger the saving!
Dual Zip Line Trekking

Climb up into the treetops for a 1km long zip trek across the heath!

High Ropes Courses

Two aerial adventure courses, taking you through the woods and over the stream...

Bag Jumps

aka. the ultimate leap of faith...?! Definitely not for the faint-hearted!

Net Adventure Park

A multi-layered net and trampoline park - bouncy fun for all ages!

Speed Slides

Two 50m speed slides; one swirly, one sheer vertical drop!

Power Fan

A heart-racing free fall into a high-powered fan descender...
SIGN UP FOR NEWS AND OFFERS