Evening Standard - 26.07.22
08 August 2022
The Evening Standard lists us in their "10 Summer Holiday Ideas" under Great Days Out...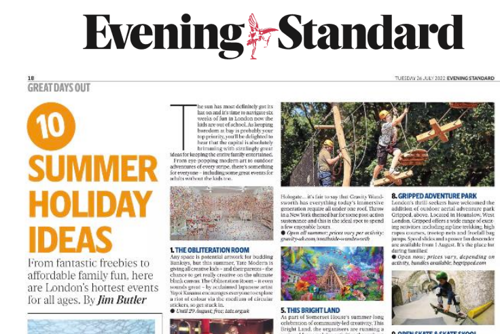 TRANSCRIPT:
8. GRIPPED ADVENTURE PARK
London's thrill-seekers have welcomed the addition of outdoor aerial adventure park Gripped, above. Located in Hounslow, West London, Gripped offers a wide range of exciting activities, including zip line trekking, high ropes courses, treetop nets and freefall bag jumps. Speed slides and a power fan descender are available from 1 August. It's the place for daring families!
Open now; prices vary, depending on activity, bundles available; begripped.com