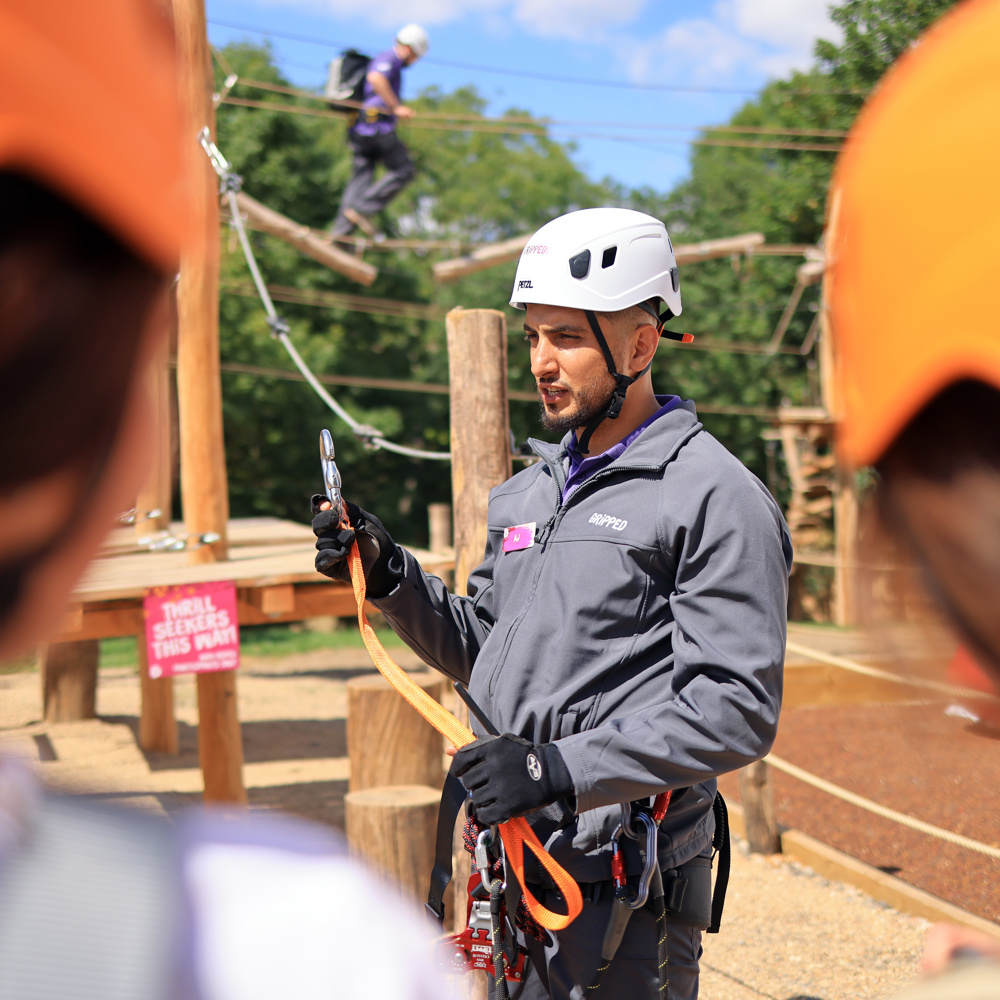 What To Wear For Gripped In The Autumn?
09 August 2022
By Autumn, the weather is cooling, and it can get a little drizzly. It can be a nightmare trying to plan an outfit for unpredictable turns in the weather, especially for an activity day! To help you prepare, we've pulled together some top tips on what to wear for Gripped in Autumn.
Dress Sensibly
As with most outdoor activities, there is a high chance that you will get a little dirty. Particularly in Autumn. Wearing clothes that you don't mind roughing up a little is advised, and as a bonus, wearing clothes that will give you better mobility (such as activewear) will keep you comfortable throughout the day.
Open-toed shoes aren't suitable for the activities you will be doing, so please wear flat, closed-toe shoes with good grip. We recommend ankle-supporting boots or sports trainers.
Prepare For Rain
It's a good idea to check the weather before setting off so that you can dress for the weather, however, just because there is no rain when you leave the house doesn't mean there won't be later in the day! Packing a lightweight, compact waterproof is a great way to prepare for rain that won't get in the way as you're soaring through the sky.
More = More
It's best to start the day with plenty of layers. You can take layers off, but you can't add if you haven't packed! We recommend a vest, long-sleeved t-shirt, fleece and bodywarmer so that you can take layers off as you get warmer. Taking part in some of the activities can make you get very warm very quickly, but if you're unprepared for colder weather it can make your experience less enjoyable!
Protect Your Hands
Gloves are a recommendation in any season. They protect your hands from the cold whilst also protecting from the ropes during the High Ropes Course of Zip Line Trek. If you don't have gloves with you on arrival, we have a selection for you to purchase when you get here.
The Bottom Line
Gripped is fun no matter the weather. But it's important you dress sensibly to be able to tackle the ropes without discomfort! Wearing sensible footwear, comfortable clothes and preparing for the weather will ensure you have the best time during every activity.