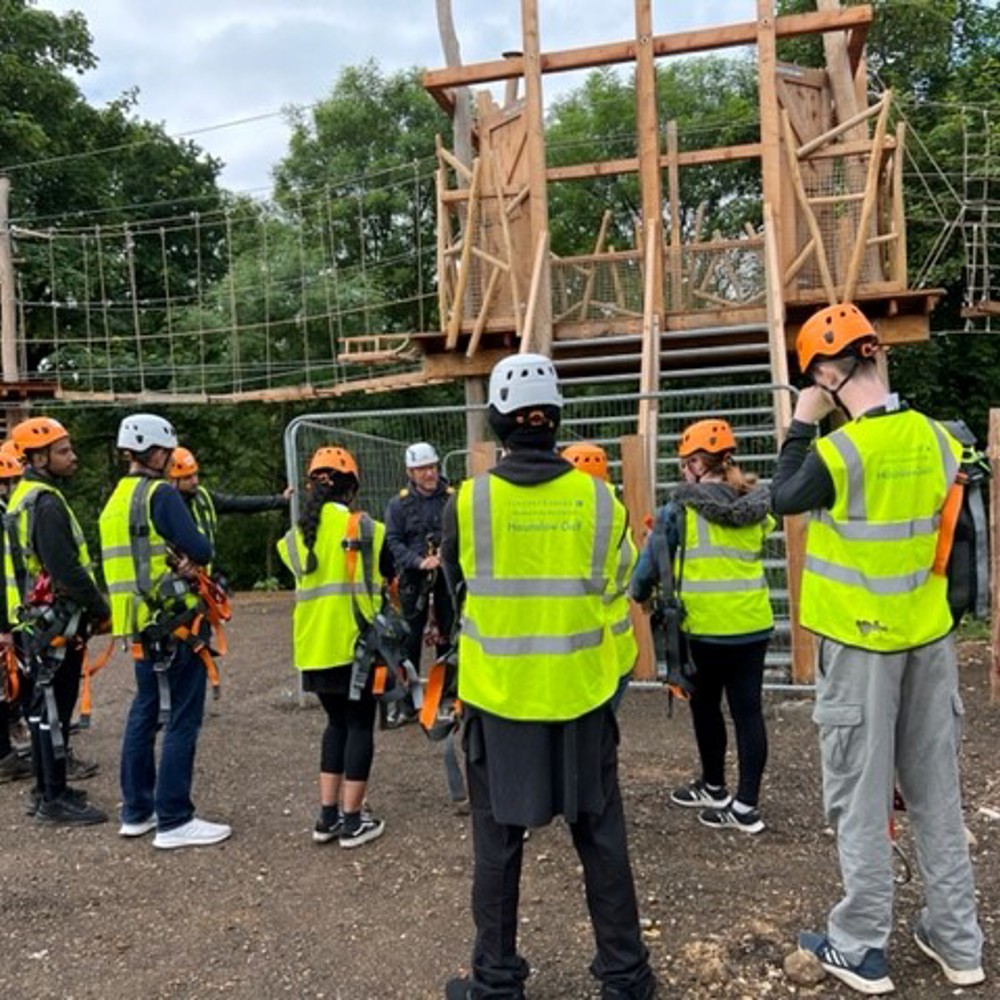 10 Ways to Get Ready For Your Gripped Visit
23 May 2022
If you've just booked your Gripped activities, then you're in the right place! Before your Gripped treetop adventure, make sure you read our 10 tips for getting ready for your visit.
1.     Dress Smart
No, we don't mean smart like you are going out to dinner! We mean smart as in well thought out. You're not going to get the full enjoyment out of the activities at Gripped if you're dressed in tight-fitting jeans. Instead, make sure you're comfortable in activewear to provide you with greater mobility when climbing, jumping and soaring. You should also wear clothes that you don't mind getting a little dirty!
2.     Bring Waterproofs
We know how unpredictable the UK weather can be. Make sure you're prepared for surprise downpours with waterproof clothing. You can buy simple compact macs and jackets these days that don't get in the way during your activities but are there if you need them.
3.     Add Layers
It's easy to take layers off if you get too warm but impossible to put them on if you haven't brought enough. Arriving with a few layers on ensures you stay warm enough throughout the courses. However, the activities may cause you to remove one or two as you get toastier.
4.     Bring Sunglasses
No matter the weather, the sun can be a big distraction when you're zip line trekking or concentrating on the high ropes! To keep the sun out of your eyes, sunglasses can help you during your activities.
5.     Decide On Food
We have a great choice of food and snacks available to purchase such as hot dogs, chips and more. However, feel free to bring your own food to eat as and when you want to!
6.     Bring Plenty of Water
Stay hydrated throughout the day with plenty of water. If you forget to bring water, you can buy some from the convenient cabin which serves hot food and drinks.
7.     Dress For The Weather
Take note of the weather forecast for the day and prepare accordingly. For cold, winter weather be sure to bring hats, gloves and scarves to protect yourself against the elements. For Summer days, make sure you wear cool, comfortable clothing.
8.     Wear The Right Footwear
Open-toed shoes aren't allowed at Gripped. Make sure you have ankle-supporting boots or sports trainers with plenty of grip to help you during your activities.
9.     Wear SPF
As an outdoor attraction, it's important to protect yourself and your children from UV rays, especially in Summer! Wearing SPF can prevent you from getting sunburnt if you're spending all day outdoors.
10. Bring Change for Parking
Our car park is operated by an independent company which charges £1 per hour of your stay. Make sure you bring enough coins so you don't have to cut your stay short!