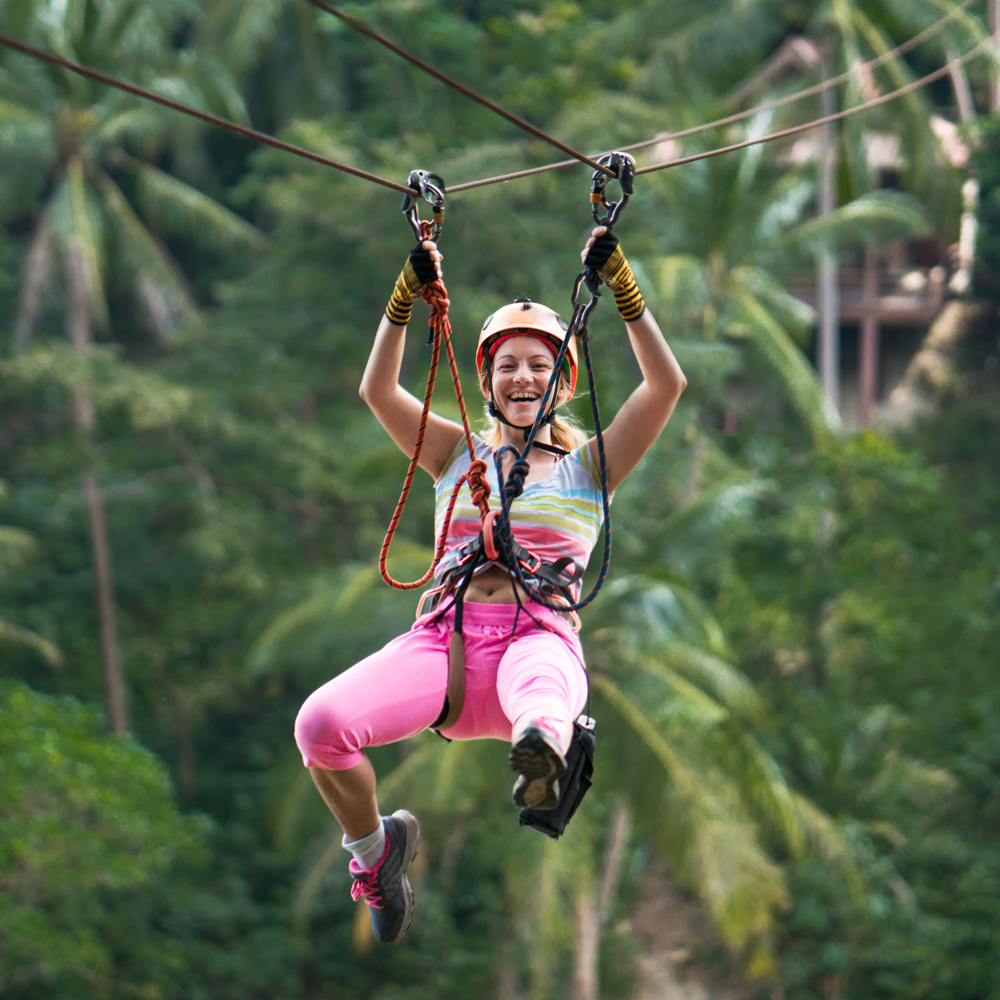 What better way for youth clubs to achieve self-confidence than through our treetop challenges at Gripped? We have something for everyone at our adventure park. Teens can experience a range of adrenaline-pumping activities in the great outdoors using a combination of harnesses, cables and ropes.
Breaking off from your usual youth club activities can be a refreshing change for group members and a chance to work together and independently in a whole new environment. Experiencing the great outdoors and the beautiful views of Hounslow can do wonders for the kids' well-being.
Fun Activities for Youth Clubs in London
Youth groups in and around London can enjoy the many activities we have to offer. But beware, they aren't for the faint-hearted! Our activities will put your bravery to the test with the highest activity being 24m high. Each activity is super safe and super fun and, when combined, makes the ultimate youth club day out! Our activities include:
Teens and pre-teens can have fun together in our tree-top obstacle courses. Book your activities online now!
What We Offer Youth Groups
Our instructors are fully trained in the safety of children during their adventures. Before each activity, your group will take part in a safety briefing to keep them safe and comfortable during their adventures. We will also explain how to make their way through each activity and, most of all, encourage them to have fun!
Following the activities, we encourage youth groups to try out our delicious food and snacks at the convenient cabin, or enjoy food brought from home picnic-style!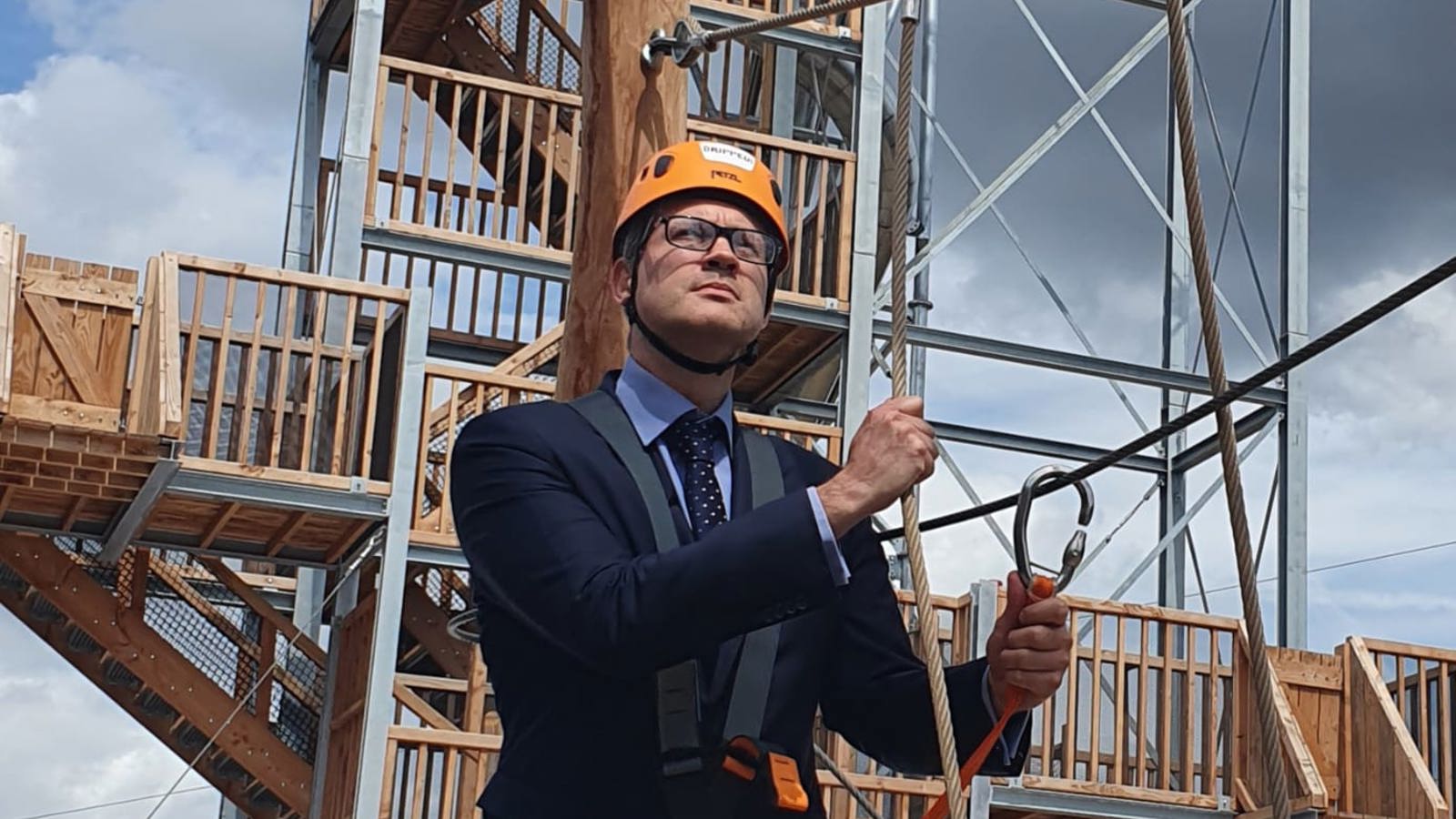 How to Find Us
The Gripped activity park is based very close to the Surrey border and is easily accessible from London, Middlesex and Berkshire.
We have a huge car park available on site if you are travelling by car or coach. If you are travelling by tube or train, the nearest tube station is Hounslow Central on the Piccadilly line or the nearest train stations are Feltham and Hounslow.
Book Online Now
Don't miss out on the incredible opportunity for your youth group to experience flying, swinging and climbing through the trees in our adrenaline-pumping, fun-filled adventure! Book your tickets online now or get in touch with us to book larger groups.
You can even save money on your youth club day out by choosing one of our Gripped Passes.
Dual Zip Line Trekking

Climb up into the treetops for a 1km long zip trek across the heath!

High Ropes Courses

Two aerial adventure courses, taking you through the woods and over the stream...

Bag Jumps

aka. the ultimate leap of faith...?! Definitely not for the faint-hearted!

Net Adventure Park

A multi-layered net and trampoline park - bouncy fun for all ages!

Speed Slides

Two 50m speed slides; one swirly, one sheer vertical drop!

Power Fan

A heart-racing free fall into a high-powered fan descender...
SIGN UP FOR NEWS AND OFFERS
FAQs
What Should We Bring?
As you know, British weather can change in heartbeat. We, therefore, recommend preparing for all weather and temperatures. Layers, waterproofs, gloves and sunglasses are always good to have on hand, but you can also check the weather forecast before setting off and preparing accordingly.
We also advise bringing a water bottle and snacks to keep your energy up throughout the day. Although we have food on site, many like to bring a packed lunch or picnic to enjoy after their adventures.
What If It Rains?
As we are an outdoor adventure park, we embrace all weather. We have limited cover if it rains, so make sure you bring your waterproofs!
For safety reasons, some elements of the park may be subject to closures during certain weather conditions.