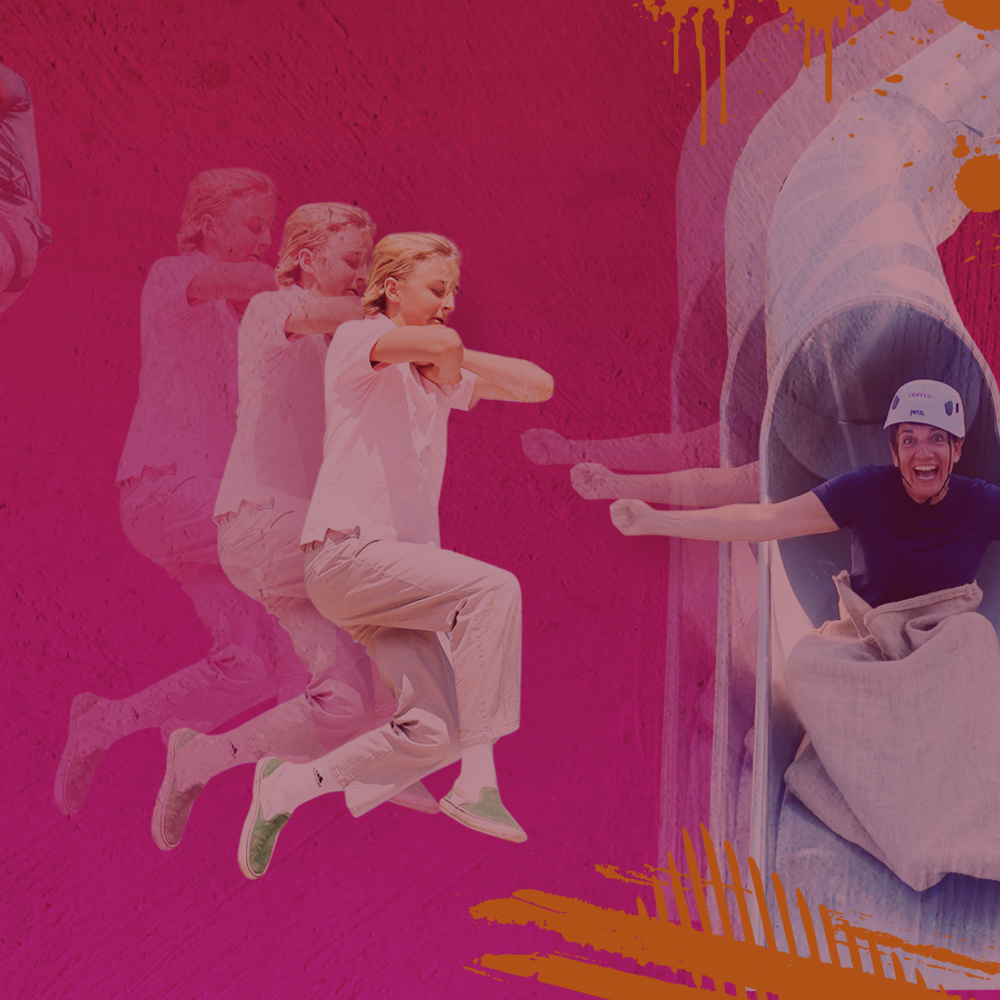 Guests, please note: for your safety, there are age restrictions on all our activities. Under 15s will need a ticket-holding adult to participate with them on the Zip Trek and High Ropes, and a supervising adult present (no ticket needed) for the Speed Slides, Bag Jump and Power Fan.
Min height: 1.4m | Max weight: 120kg
1 ticket - infinite adventures!
You can book each of your activities individually - but our great-value Gripped passes are the best way to buy.
All Inclusive pass - from only £45!

• All-inclusive - try everything!

• Do all 6 adrenaline activities - two high ropes courses, zip trekking, speed slides, bag jump, net park & power fan

• Over £100 of value from just £45

3 Activities - from £30!

• Take on 3 incredible adventures - take your pick!

• Choose from: high ropes, zip trek, speed slides, bag jumps & net park

• From only £30

Book activities individually

...or build your own day by booking your adrenaline activities separately.

• Pick from 6 unique adrenaline activities - high ropes, zip trek, speed slides, bag jump, net park & power fan

• Starting from £12 each

Gripped Membership

• A whole year of all-inclusive, unlimited fun

• Visit any time, any day, whenever we're open

• Only £99 per person!

Find out more >>

Spectator Pass

Spectators passes are free of charge when accompanying Gripped participants. However, spectators must book a free 'spectator pass' ticket here.
One pass - six adventures!
Gripped has six unique adrenaline activities - you can book each individually, or you can get a great-value All Inclusive Pass or 3 Activity Pass! Check it out...
High Ropes

Two aerial adventure courses, taking you through the woods and over the stream...

Briefing: 15 minutes | Activity Time: 45 mins - 1.5 hours (per course)

Zip Trek

Climb up into the treetops for a 1km long dual-line zip trek across the heath!

Briefing: 15 minutes | Activity Time: 30 mins - 1hr

Bag Jumps

aka. the ultimate leap of faith...?! Definitely not for the faint-hearted!

Briefing: 10 minutes | Activity Time: ~20 minutes

Speed Slides

Two 50m speed slides; one swirly, one sheer vertical drop!

Briefing: 5 minutes | Activity Time: ~10 minutes

Power Fan

A heart-racing freefall into a high-powered fan descender...

Briefing: 10 minutes | Activity Time: ~15 minutes

 

[not available on 3 Activity Pass]

Net Park

A multi-layered net and trampoline park - bouncy fun for all ages!

Briefing: 5 minutes | Activity Time: ~20 minutes