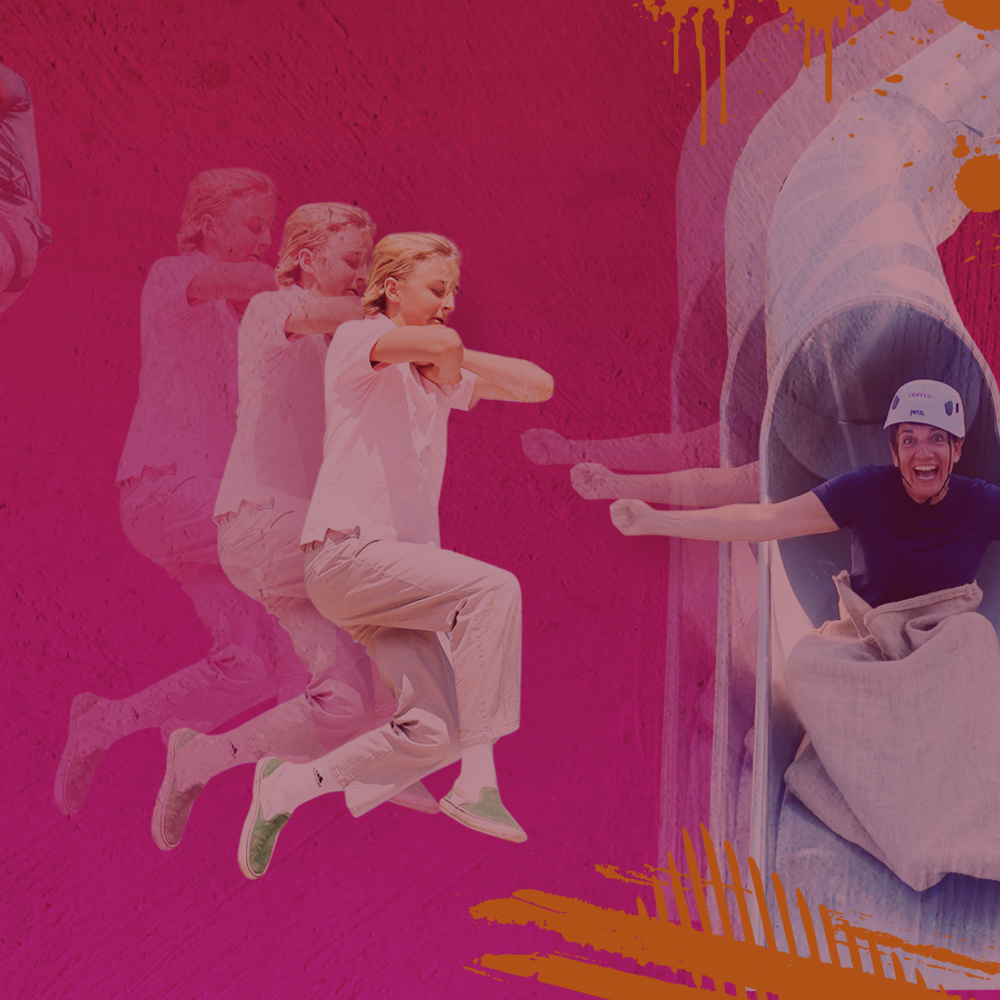 3 challenges - take your pick...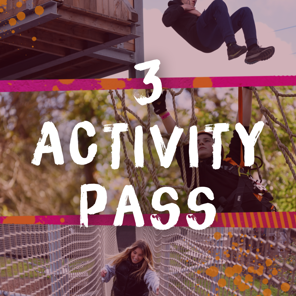 This pass gives you the chance to take on 3 of Gripped's incredible adrenaline activities!
Take your pick - choose 3 out of:
...and you don't even have to choose right now. Arrive on the day, ready for adventure, and you'll be free to take your pick!
Guests enjoying the 3 activity pass should allow 3 hours to complete their 3 activities. This will of course vary and will depend on the fitness and skill levels of the participant.
Please note: the power fan is NOT available to guests visiting on this pass. If you choose to do both High Ropes courses, this will count as 2 of your 3 activities.
Final Briefing Sessions of the day begin at:
High Ropes – 4pm
Net Park – 4pm
Zip Trek – 4:30pm
Speed Slides & Bag Jumps – 4:45pm
Age restrictions: guests under the age of 15 require a ticket-holding adult to participate with them on the Zip Trek and High Ropes, and a supervising adult (no ticket needed) present while on the Speed Slides and Bag Jump. The Net Park has a minimum age of 4, but guests between 4 and 6 must be accompanied and supervised by an adult while on it.

All participants should be over 1.4m (except for those only wishing to do the Net Park) and under 120kg. Our dress code can be found here.
Book in advance and save! 
Full price: £40  |  5+ days in advance: £30
Not sure which activities to pick? Here are some itineraries you might like to try...
1. Get Pumped
Start with a pulse-racing session on the High Ropes (~1hr), test your bravery on the Bag Jumps (~20mins), then finish up with some fun in the Net Park! (~20mins)
2. Catch Some Air
Enjoy thrilling speeds and dizzying heights on the Zip Trek (~1hr), experience freefalling in style with the Bag Jumps (~20mins), then finish up with a turn down the Speed Slides! (~10mins)
3. Chilled-Out Thrills
Warm up with a quick whiz down the Speed Slides (~10mins), enjoy the view on the Zip Trek (~1hr), then end your day bouncing in the Net Park! (~20 mins)