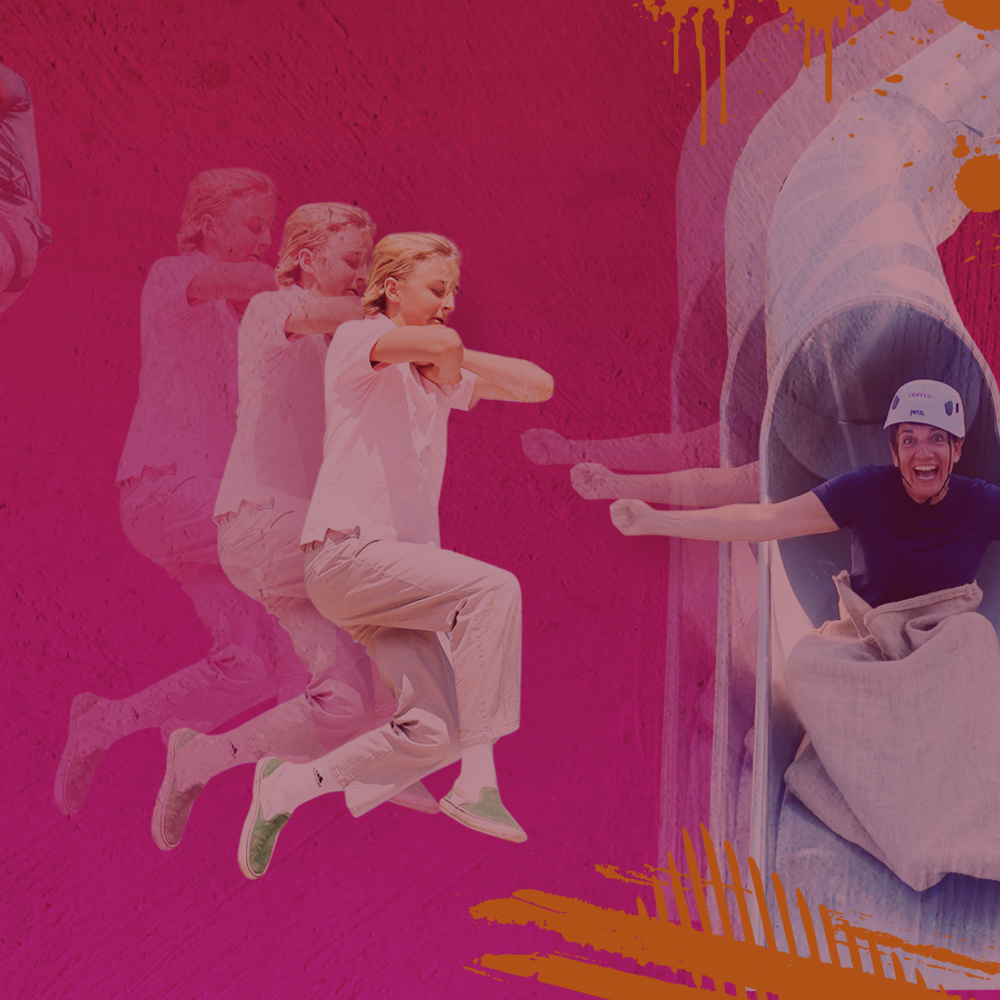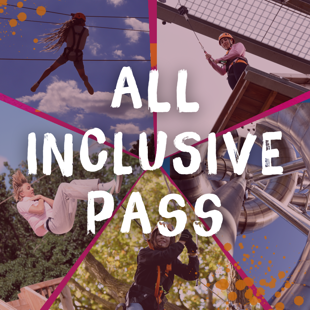 One pass - six incredible adrenaline activities...
Take on all of them - we dare you!
Guests enjoying the All Inclusive pass will take on average 5 hours to complete all the activities. This will of course vary and will depend on the fitness and skill levels of the participant.
Guests are advised to arrive promptly for their start time/s in order to complete all activites. For guests who are late, we cannot guarantee they will be able to complete all the activities on their pass.
Final Briefing Sessions of the day begin at:
High Ropes – 4pm
Net Park – 4pm
Zip Trek – 4:30pm
Speed Slides, Bag Jumps, Power Fan – 4:45pm
Age restrictions: guests under the age of 15 require a ticket-holding adult to participate with them on the Zip Trek and High Ropes; a supervising adult (no ticket needed) needs to be present while on the Speed Slides, Bag Jump and Power Fan. The Net Park has a minimum age of 4, but guests between 4 and 6 must be accompanied and supervised by an adult while on it.

All participants should be over 1.4m (except for those only wishing to do the Net Park) and under 120kg. Our dress code can be found here.
Book in advance and save!
Full price: £60  |  5+ days in advance: £45