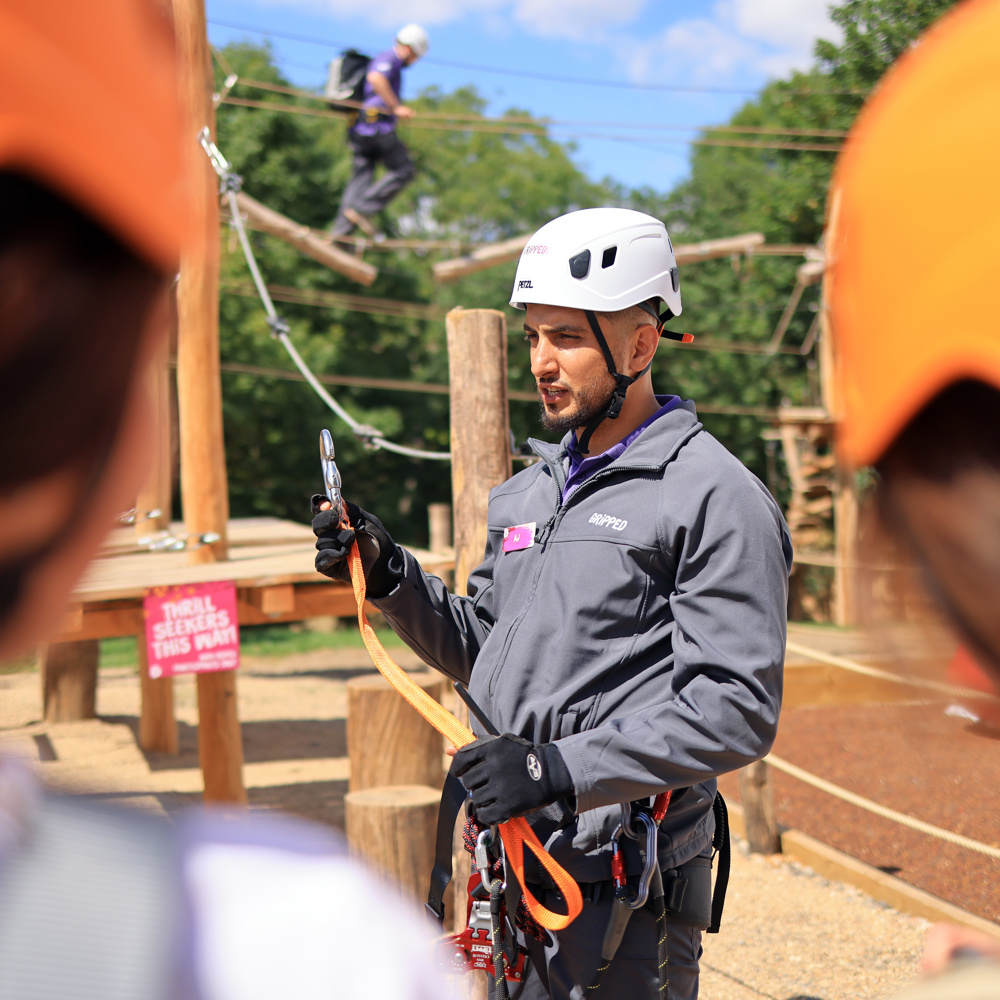 How to Prepare Your Team for a Group Day
05 September 2022
Team days out are great fun, and the perfect chance for everyone to bond outside of the office. Taking part in outdoor activities can help your team build relationships, skills, and even confidence - as well as allow even the grumpiest colleague to let their hair down! Here's how to prepare your team for a super fun group day...
Decide on Activities
The activities you choose for your group day will depend on the objectives you want to achieve. Here are the main types of structured day you may want to consider for your team:
Activity Based Days
Activity-based group days are perfect for team bonding. Choose the activity that best suits your group, and you've got the recipe for a day out that will turn strangers into colleagues, and colleagues into friends! In particular, activities like the bag jumps and ziplining will promote confidence building and communication without your team even realising it.
Problem Solving Days
Problem-solving team building is designed to challenge your teams on an intellectual level. There are many benefits to problem-solving activities for your team including brain training, bonding and working together! If you want a Gripped activity that tests your problem solving, our high ropes are a great fit.
Skill Based Days
Focus on a certain skill or set of skills with a skill-based group day. The day could be focused on communication, decision making, adaptability, team building and more. You can then build out your activity bundle based on this concept. This type of itinerary can strengthen bonds between team members and create more effective work relationships.
Prepare the Schedule
Group days work best when there has been active involvement to plan the itinerary, and letting your team know the itinerary for the day gives them time to get excited about each session, as well as allowing them to pace themselves through knowing exactly what's next.
Make Sure to Follow Up
During the group day, make sure to distribute forms that include targeted questions about what participants feel they have learned or gained from the activities. Review the answers at the end then revisit the information with participants a month later to see if they still feel they benefitted from the day. Whether your group day was educational, skill-based or simply just for fun, there is always something that can be gained as a team.