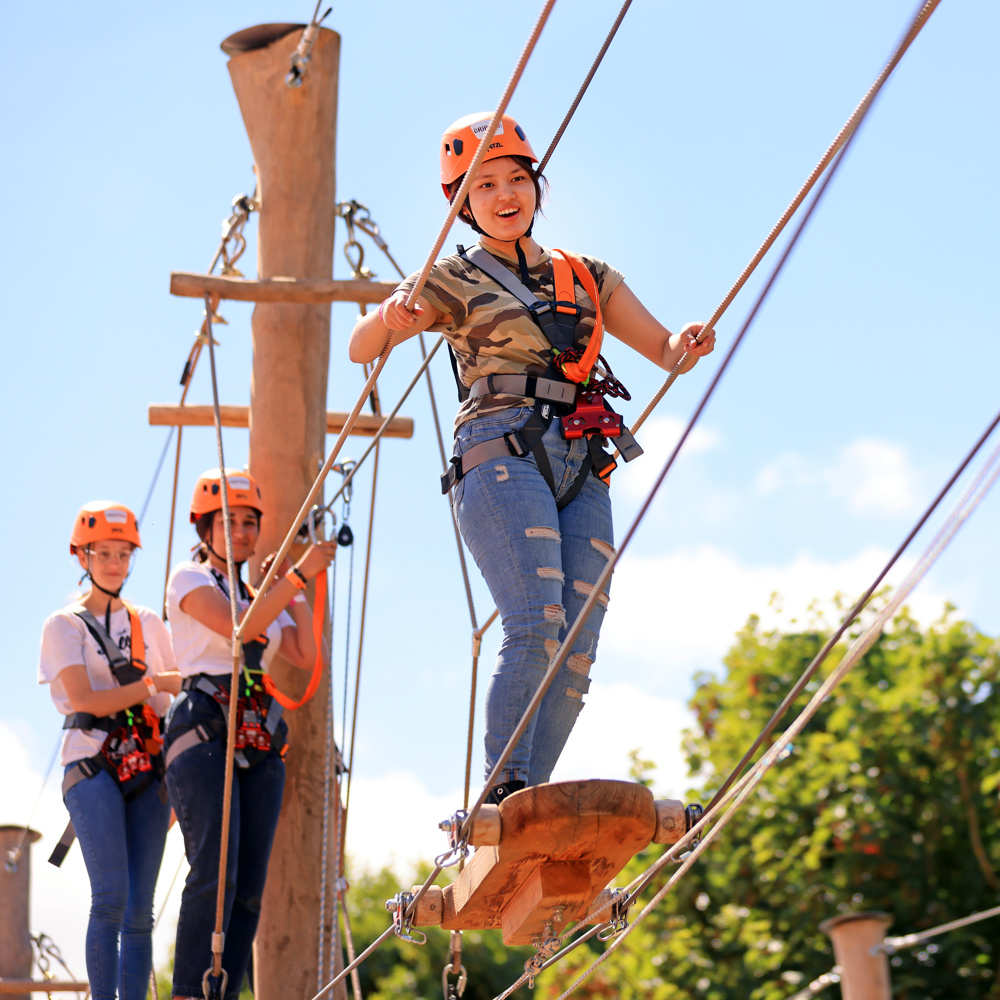 The Benefits of Embracing the Great Outdoors for Your Hen Do
05 June 2023
Hey bride tribe! Are you planning a hen do celebration and looking for the perfect adventure? Look no further than the great outdoors. An outdoor hen do is the perfect way to celebrate with your girls and create an unforgettable experience. Here, we'll give you all the reasons why outdoor hen dos are just better.  
More Space to Let Loose 
First and foremost, outdoor hen dos give you more space than indoor venues. This means the hen and the bride tribe can let loose, play games, and relax without feeling restricted. Plus, with all that space, you can really let your creativity shine when planning your activities. 
Fresh Air for a Mood Boost 
Another huge benefit of outdoor hen dos is the fresh air. Being outside is so good for your health and well-being! You'll breathe in fresh air which helps to reduce stress (ideal for pre-wedding jitters!), boost mood, and promote relaxation. Plus, being surrounded by nature is just plain good for the soul! 
Natural Surroundings for Great Photos 
Nature is the best backdrop for a stunning hen do pictures. You'll have the most gorgeous photos during your activity whether you're camping, hiking, or taking part in a high ropes adventure in the trees! No matter what activity you like, there's something for every adventure-seeking bride-to-be. 
Variety of Activities for an Adventurous Experience 
Let's talk activities! An outdoor hen do offers a huge range of activities like canoeing, kayaking, rock climbing, and zip-lining, which aren't possible in indoor venues. These activities are great for a fun and adventurous experience, which is perfect for a hen who wants to celebrate differently. 
A Truly Unique Experience 
An outdoor hen do is a truly unique experience. It's not something you'll do every day, and it's sure to be a celebration that you and your friends will cherish for years to come. The adventure and fun that comes with an outdoor celebration can't be replicated in an indoor venue. 
Bonding With Friends 
An outdoor hen do is the perfect way to bond with your friends. Spending time together in a new and exciting place whilst taking part in an activity that challenges your group is a great way to strengthen your relationship and create memories that will last a lifetime! 
So, there you have it, an outdoor hen do is the best way to celebrate your upcoming wedding. With all the benefits listed above, an outdoor hen do is hard to beat! If you're looking for the perfect venue for your adventure-seeking bride, see what we have to offer now.