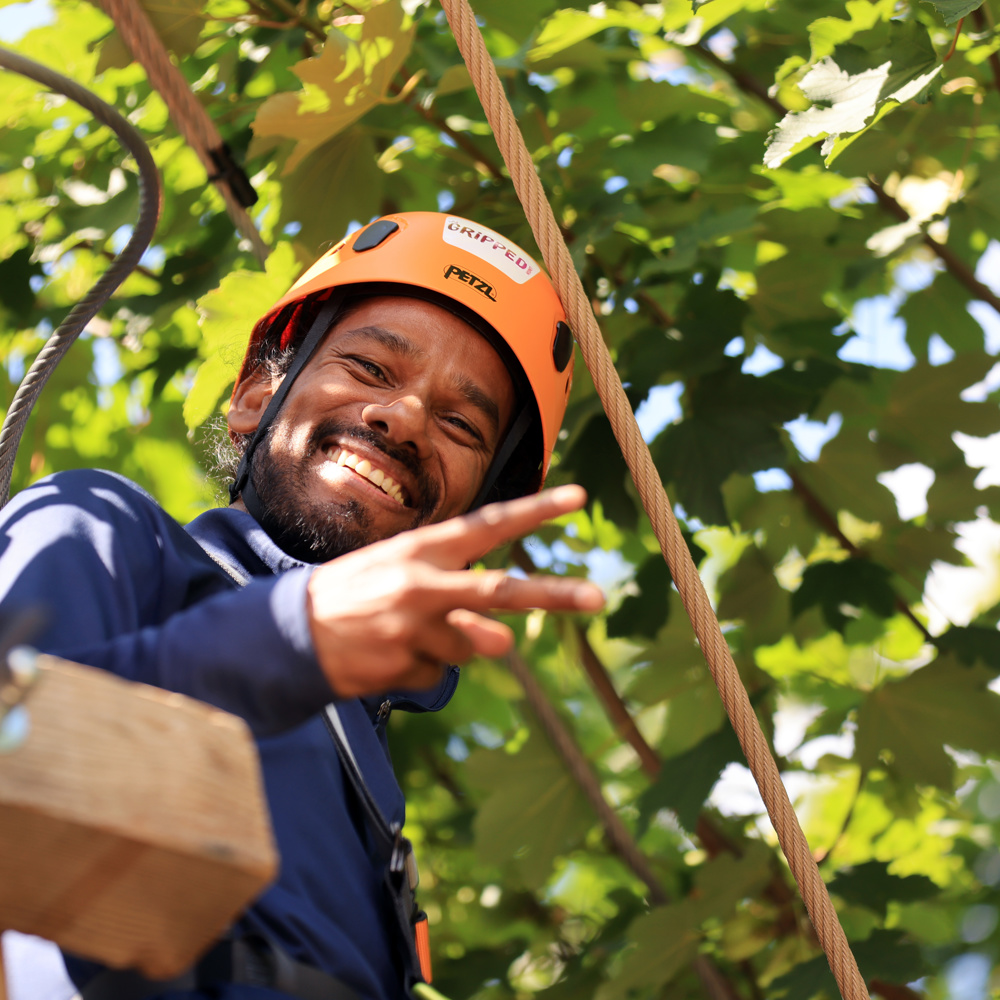 Why Your Stag Do Should Be an Adventure in the Great Outdoors
05 June 2023
As the groom-to-be, you want your stag do to be an unforgettable experience. And what better way to achieve it than heading to the great outdoors? Here, we'll give you all the reasons why outdoor stag dos are the best option.
The Fresh Air and Natural Surroundings
Step away from the city life and breathe in the fresh air. Outdoor stag dos take place in Mother Nature where you are surrounded by stunning scenery. Whether you're hiking through the forest or camping under the stars, the natural environment will soothe your soul and give you an incredible stag do.
Bonding Opportunities
Nothing bonds bros better than some outdoor shenanigans. Outdoor activities are a great way to bring groomsmen together in a way that fosters teamwork and collaboration as well as loads of laughs. An outdoor stag do is a once-in-a-lifetime experience that will create unforgettable memories for everyone involved.
Adventure and Thrills
Outdoor stag dos offer many thrilling activities that are sure to get your blood pumping. Bungee jumping, zip lining, and white water rafting are just a few examples of the adrenaline-fueled fun you can have!
Health and Fitness
For those who love to keep on top of their fitness, outdoor stag dos are the way to go. Hiking, cycling, and even paintballing are great ways to ensure a memorable stag do that will keep you on top of your fitness goals. Not only will you get the exercise, but you'll also feel mentally refreshed and recharged ready for the wedding.
Wide Range of Activities
Choosing to plan an outdoor stag do means the possibilities are endless. From laid-back camping to hardcore combat sports, there's something for everyone. Whether you're a thrill-seeker or chill-seeker, there's an outdoor activity out there perfect for your stag do.
Opportunity to Try New Experiences
If you're bored of the same routines, try something new. Outdoor stag dos offer the perfect opportunity to try new experiences like sleeping under the stars, horseback riding, mountain biking and much more. These unique experiences are the best way to plan a stag do that will leave everyone with memories to last a lifetime.
Disconnect From Technology
We're all guilty of spending too much time on our phones or laptops, so try something different and put the tech down so you can really reconnect with your friends. Leave behind your everyday distractions and focus on the present moment.
Outdoor stag dos are the way to go if you want to throw a 'last night of freedom' that will really knock the groom's socks off. With so many benefits, why wouldn't you want to plan something in the great outdoors? If you're looking for an outdoor stag do that ticks all your boxes, get in touch with us today.