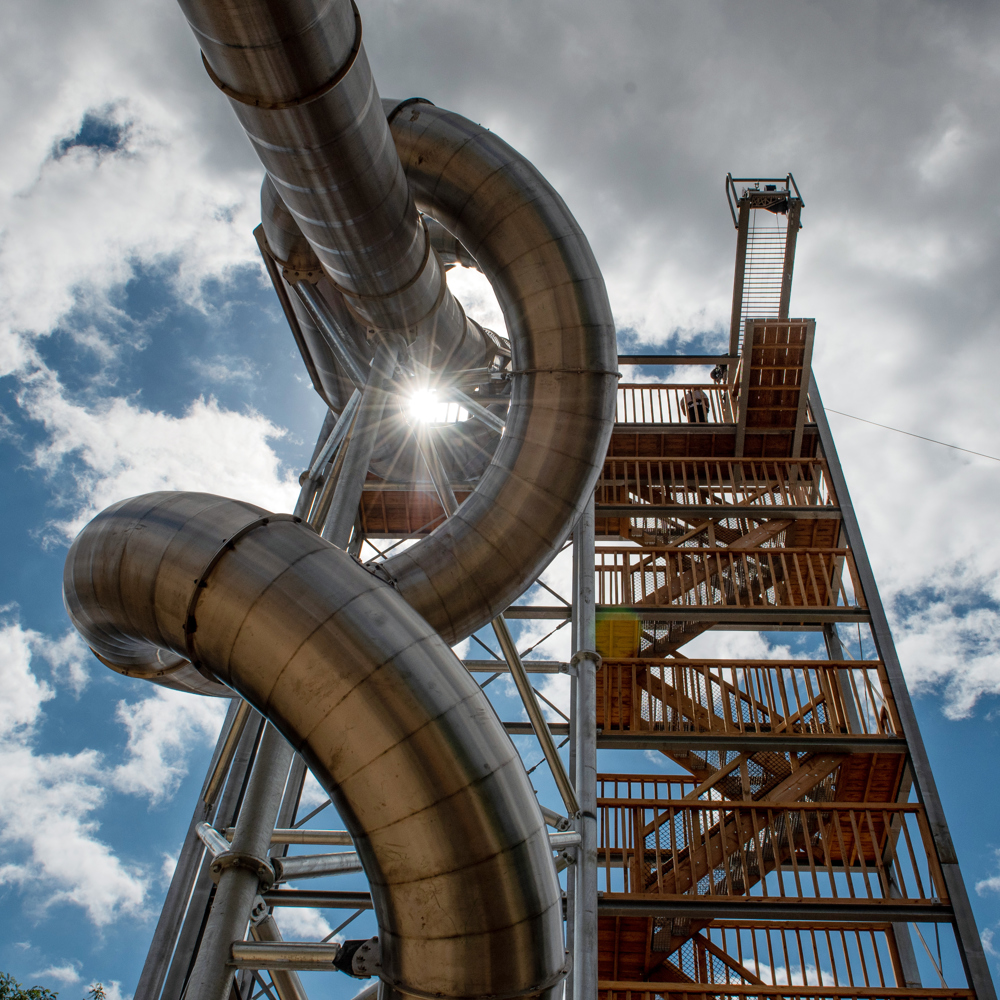 Gripped In the Cold Weather
15 November 2022
As we are an outdoor attraction, we embrace all weather! Come rain or shine, Gripped encourages you to get outside and release some endorphins in the treetops. Although we may have to close some of our activities due to severe weather conditions, our activity park is the perfect autumn and winter activity for all.
Why Gripped in Cold Weather is Great!
During these colder months, it can be tempting to hibernate inside until the trees turn green again. However, getting outside and getting stuck into some outdoor activities when the temperature starts to drop is super beneficial to your mental and physical health. What better way to chase away the winter blues than soaring, climbing, jumping and zipping through the treetops?
Gripped is still open for business during the colder months, and we think this is one of the best times to visit! The crisp autumn air really puts a spring in your step as you climb through the high ropes course and fly down the zip line. You can see the changing colours of the heath as you're up in the trees which will make your experience even more special!
What to Wear
We know how unpredictable the British weather can be, so we recommend bringing a waterproof mac that can be easily packed away in case of unexpected rain. We also recommend wearing removable layers, it can be cool in the treetops, but may quickly warm up after taking part in the activities!
Make sure you follow our clothing rules for your safety and comfort:
Comfortable active wear that covers your legs
Closed-toe shoes such as boots or trainers
Gloves are recommended for keeping your hands protected and warm.
No jewellery is allowed.
No loose clothing.
What to Bring
To ensure you make the most out of your trip in the cold weather, we recommend bringing extra layers that you can put on and take off throughout the duration of your visit. We also suggest bringing a water bottle to keep you hydrated and snacks to keep your energy levels up throughout the day. You can even bring a flask filled with your favourite hot drinks to keep you warm!
If you don't want to bring your own food and drink, don't worry. Our convenience cabin is open for you to purchase delicious snacks and drinks when you're here.
Book Online Now
So, what are you waiting for? Book your favourite activities online now during autumn and winter and experience the beauty of Hounslow Heath whilst enjoying our fantastic sky-high activities.