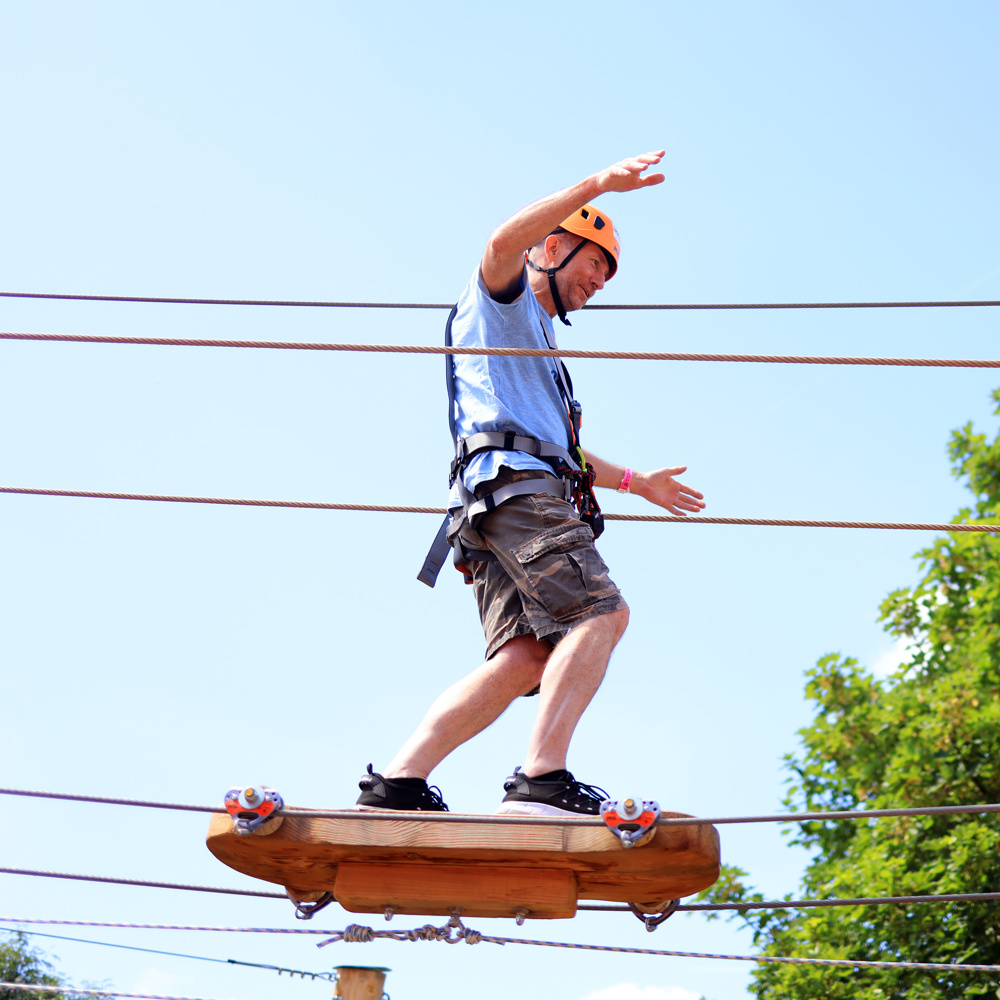 How a Challenging Stag Do Can Make Your Last Night of Freedom Unforgettable
05 June 2023
Are you looking for a stag do that's anything but ordinary? Then you need a challenging stag do. While it may seem tempting to organise a night out, an adventure that encourages challenging yourself is well worth undertaking. From outdoor activity centres to escape rooms, there's something for everyone. Here are all the reasons why challenging stag dos are simply better than your average 'last night of freedom'.  
You Get a Sense of Accomplishment 
Nothing feels better than when you achieve something you thought you couldn't, especially when it's a special occasion like your stag do! With a challenging stag do, you and your groomsmen will have the opportunity to push yourselves beyond your limits and accomplish something truly impressive. The sense of pride and accomplishment that comes with that is unmatched. 
Team Building and Bonding 
Challenging stag do is a great way to bond with your buds and build lasting relationships. Taking on a difficult challenge whether it's an escape room, climbing, or an outdoor activity park, requires teamwork and communication which can help you grow closer and strengthen your friendships. It's an experience you'll never forget! 
Personal Growth and Development 
Choosing a stag do that challenges everyone involved is a great way to develop personal growth. You'll be pushed out of your comfort zone which can help you gain confidence – just what's needed on the run-up to a wedding! Plus, you'll get a greater appreciation for what you're capable of achieving when you put your mind to it. 
Adventure and Excitement 
Let's be honest, an easy stag do can be a bit boring. That's why you need a challenging stag do to inject some adventure and excitement into the day! Whether you're taking on white water rafting or an obstacle course in the sky, you're sure to have an unforgettable experience that will leave you feeling alive and invigorated. 
Memories to Last a Lifetime 
Easy stag dos may be forgettable, but choosing one that challenges you is going to be remembered forever! You and your friends will have shared experiences that you'll talk about for years to come. These memories will bring you closer together and create a bond that will last a lifetime.  
Unique Experience 
It's easy to opt for the pub when it comes to a stag do, but what if you chose something a little different? A challenging stag do is an adventure no one will forget and it's a celebration that's sure to stand out from the rest!  
Stag Do Ideas 
We couldn't just leave you high and dry after listing all these great benefits, so we've pulled together a list of the best challenging stag do ideas for every groom: 
Outdoor activity park

 

Assault course

 

Paintballing 

 

Biking

 
Camping

 

Bungee jumping

 

High ropes challenge

 

Escape room

 

Rock climbing

 
Sky diving

 

Kayaking

 

White water rafting

 
So there you have it, a challenging stag do is the way to go! With all the benefits above, we're sure you'll find something to tickle your fancy. If you're ready for an adventure, check out what we have to offer now.