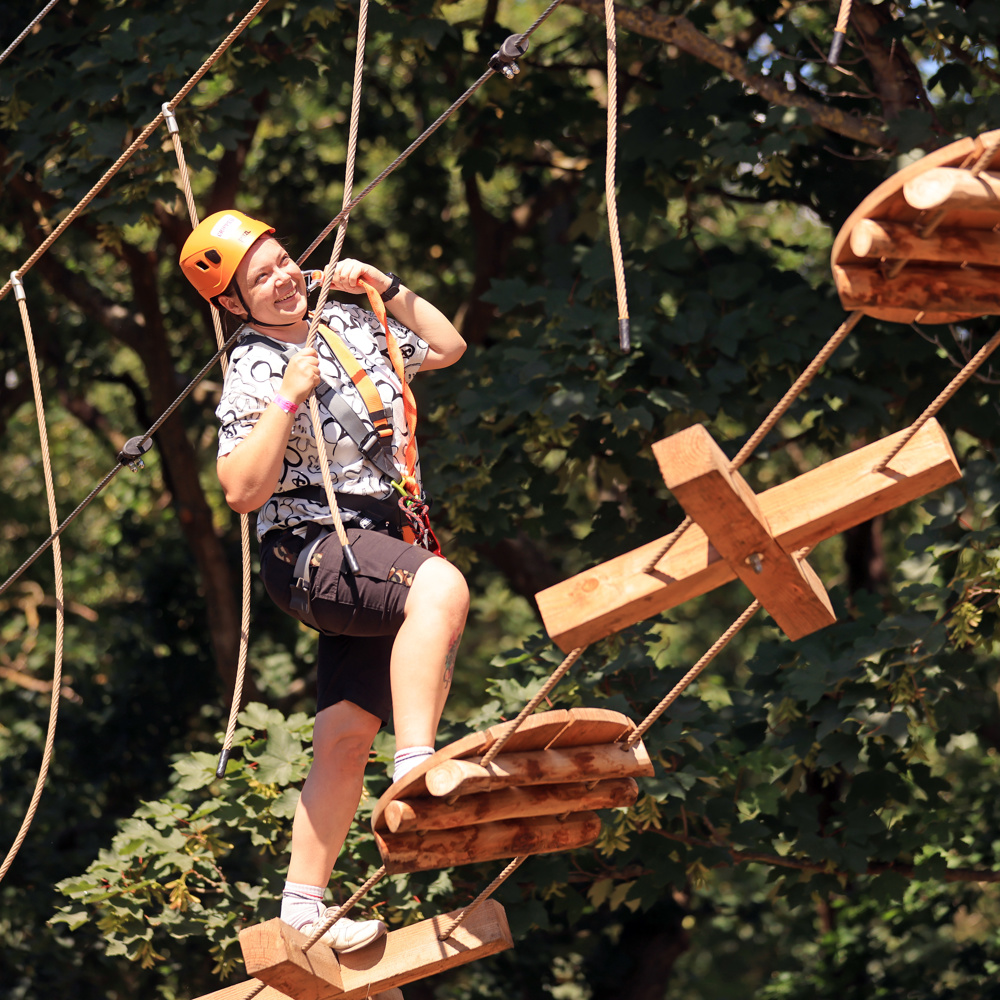 Is Gripped Similar to Go Ape?
13 October 2022
Gripped and Go Ape both involve having fun with your friends and family in the great outdoors. But is there any difference? Here, we'll explain the differences and similarities between the two outdoor adventures so that you can make the decision for yourself!
What Are the Similarities?
Gripped and Go Ape both involve high ropes courses and challenges that are perfect for family days out or trips with friends. Both Go Ape and Gripped can be the perfect setting for team building days, kids activity trips, hen and stag parties or whether you just want to hang out in the trees.
What Are the Differences?
Go Ape is a great place to go for treetop obstacle courses, however, at Gripped, you get the best of both worlds with other activities such as the speed slide, bag jump and the net adventure park. Gripped is the perfect adventure park for those who want a wide range of different activities.
At Gripped, we also provide bundles so that you can plan the activities you want to take part in before you get here. Bundles help you to save money whilst ensuring everyone in your group makes the most of their visit!
Is Gripped an Alternative to Go Ape?
Gripped is a great alternative to Go Ape with the bonus of having incredible views through the treetops over Hounslow Heath. Our adventure park is a popular attraction for those visiting London or are local to Hounslow. We offer adrenaline-pumping zipping, sliding and jumping for teens and adults and are sure to be a fun day out for everyone – even if you're only spectating!