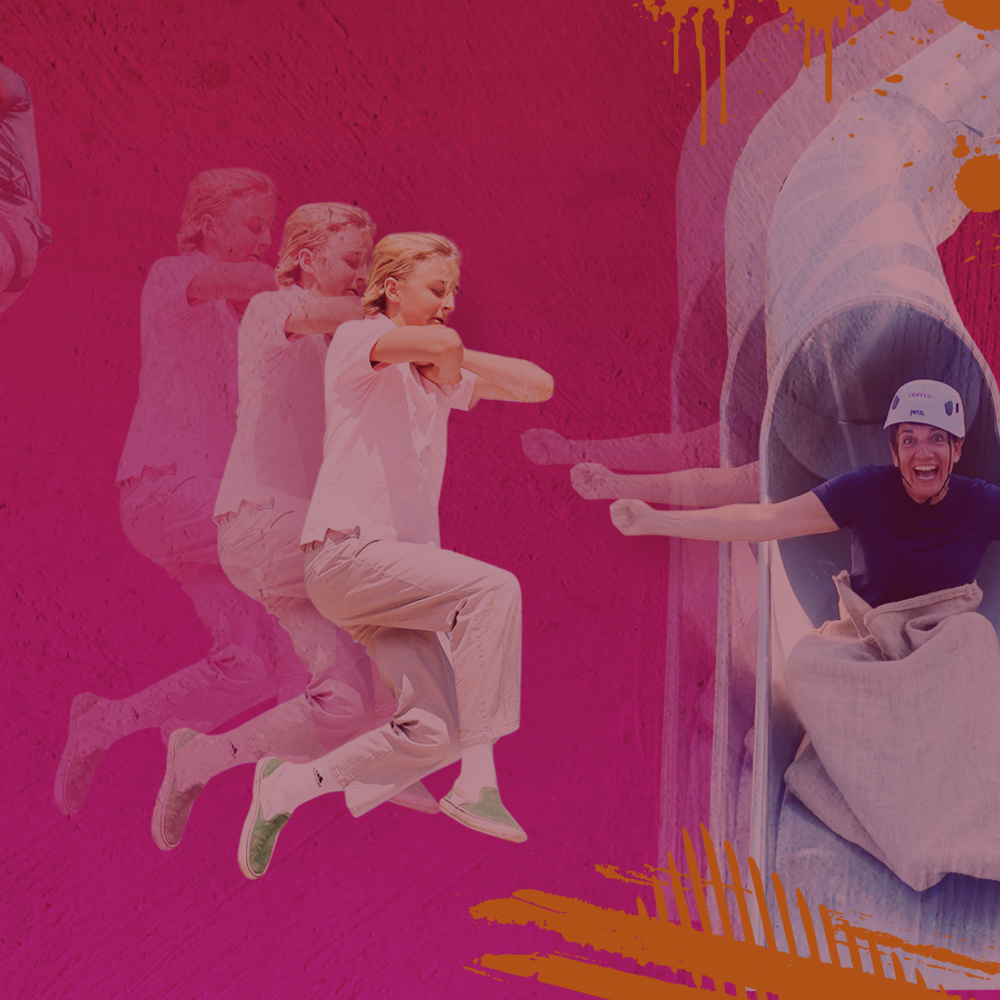 Our half day pass gives you 3 hours to take on as many Gripped challenges as you can!
With the 3 Hour Pass, you'll most likely be able to do an average of 2 to 3 activities, depending on the ones you choose. Be sure to arrive with enough time that you're on-site and checked in for your booked start time - that way you'll be able to spend the maximum amount of time in the air. Each activity will require a short briefing session before you start.
You can pick from any of our activities (and even do the same one multiple times!) with the exception of the Power Fan, which is only available as part of the Full Day Pass. 
Choose from:
And you don't have to decide which ones you want to do in advance - you'll be free to select your preferred activities when when you arrive on the day. Simple!
You will not be able to fit in all five available activities on the 3 Hour Pass. The Power Fan is not available to guests visiting on this pass.
Age restrictions: guests under the age of 15 require a ticket-holding adult to participate with them on the Zip Trek and High Ropes, and a supervising adult (no ticket needed) present while on the Speed Slides and Bag Jump. The Net Park has a minimum age of 4, but guests between 4 and 6 must be accompanied and supervised by an adult while on it.

All participants should be over 1.4m (except for those only wishing to do the Net Park) and under 135kg. Our dress code can be found here.
Book in advance and save! 
Full price: £40  |  5-10 days before: £35 | 10+ days before: £30
Not sure which activities to pick? Here are some itineraries you might like to try...
1. Get Pumped
Start with a pulse-racing session on the High Ropes (~1hr), test your bravery on the Bag Jumps (~20mins), then finish up with some fun in the Net Park! (~20mins)
2. Catch Some Air
Enjoy thrilling speeds and dizzying heights on the Zip Trek (~1hr), experience freefalling in style with the Bag Jumps (~20mins), then finish up with a turn down the Speed Slides! (~10mins)
3. Chilled-Out Thrills
Warm up with a quick whiz down the Speed Slides (~10mins), enjoy the view on the Zip Trek (~1hr), then end your day bouncing in the Net Park! (~20 mins)