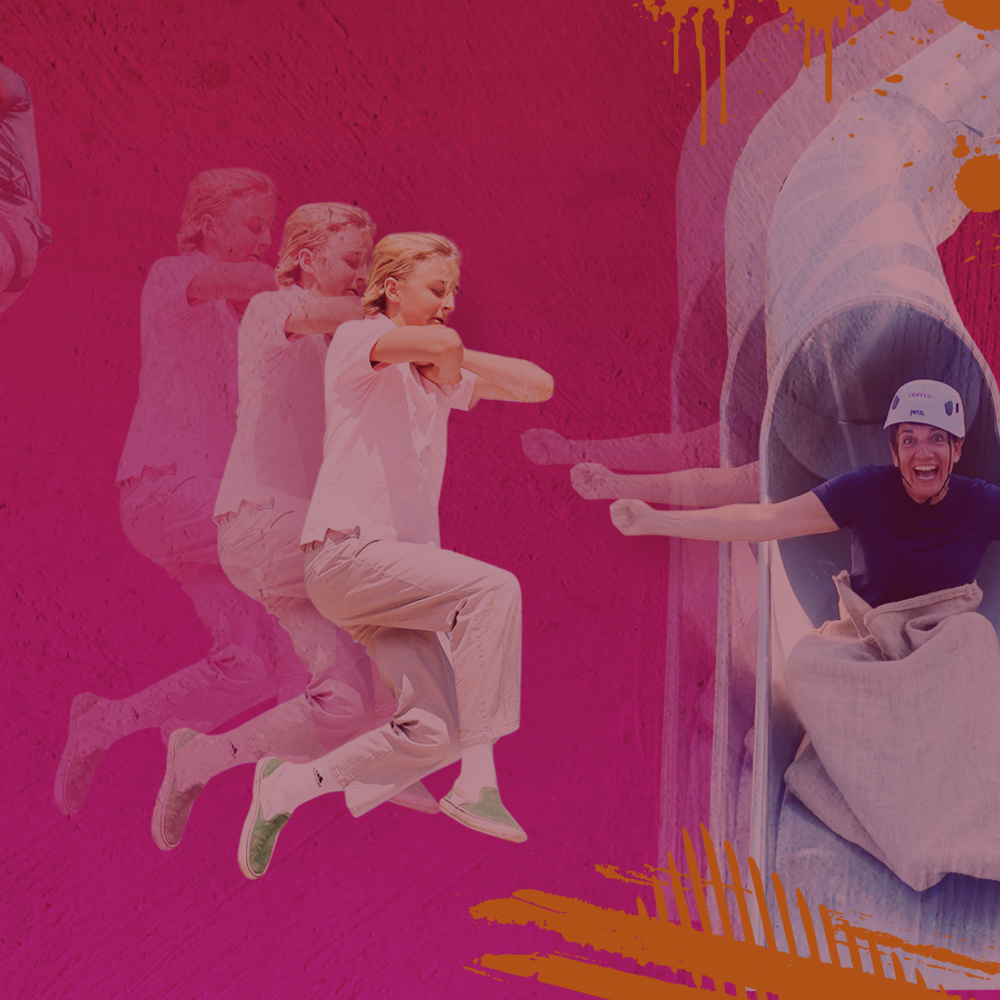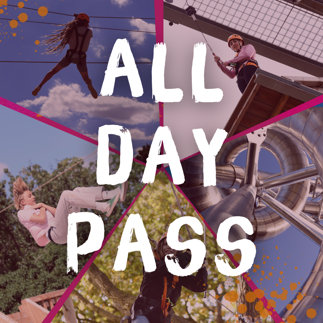 An all day pass will give you enough time to do everything - more than once!
Our full range of activities is available to guests who visit on an All Day Pass, including the Power Fan. Guests are even welcome to repeat activities if they like! And you don't have to decide anything in advance - you'll be free to pick out your preferred activities on the day.
Choose from:
See how many you can cram into your day! We dare you...
Age restrictions: guests under the age of 15 require a ticket-holding adult to participate with them on the Zip Trek and High Ropes; a supervising adult (no ticket needed) needs to be present while on the Speed Slides, Bag Jump and Power Fan. The Net Park has a minimum age of 4, but guests between 4 and 6 must be accompanied and supervised by an adult while on it.

All participants should be over 1.4m (except for those only wishing to do the Net Park) and under 120kg. Our dress code can be found here.
Book in advance and save!
Full price: £60  |  5+ days in advance: £45
Not sure which activities to pick? Here are some itineraries you might like to try...
1. Gear Up
A good one for groups - start strong by adventuring round one of the High Ropes courses (~1hr), catch some air on the Bag Jumps (~20mins), then pair off for the dual-line Zip Trek (~1hr).
Break for lunch, then the grand finale - seeing who's brave enough to take on the challenge of the Power Fan (~15mins)... 
2. High Five
One ticket, five activities! Get started by letting off some steam on the Net Park (~20 mins) before heading to the Zip Trek to descend through the forest (~1 hr). Then, take on the challenge of the High Ropes (~1hr) before a well-earned break for lunch.
Post-lunch, hang at the activity tower and take on the Bag Jumps (~20 mins) and Power Fan (~15 mins).